Flexible authoritarian governance in Russia
The politics of ideas on family policy
Version 1.1, published: Feb. 23, 2023
Open Access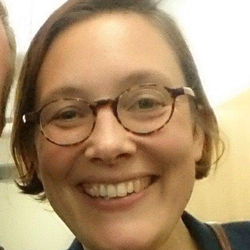 Ulla Pape
Description
This data set accompanies the article "Flexible authoritarian governance in Russia. The politics of ideas on family policy". It includes primary data that shed light onto the governance processes on family policies in present-day Russia. The article studies the question how of family policies are negotiated at different levels of the political system in authoritarian Russia.
Our analysis is based on the original model of 'nested discursive governance' focusses on policy ideas and two institutional types of policy discourses: communicative and coordinative, and demonstrates the mechanism of governance which balances out different ideational positions across the governance levels.
The benefit of the ideas-based perspective on policy and governance in Russia is that it allows not only to trace the origins and evolution of various policy initiatives, but also to see the sources of presidential popularity and regime flexibility associated with the accommodation of different ideational positions. We demonstrate the applicability of this argument with the analysis of policymaking in the social sphere, in particular an array of measures aimed at women with an objective of increasing birthrates and providing family income support, often described as 'family policy'.
Countries
Keywords
Social Policy Public Governance Official Discourse Family Policy
Language of data
Disciplines
Political Science Public Administration Sociology
Methods of data collection
Methods of data analysis