Emigration of reservists escaping partial mobilization in Russia
Interviews with male reservists who fled Russia after the announcement of partial mobilization in September, 2022
Version 1.1, published: Feb. 10, 2023
Restricted access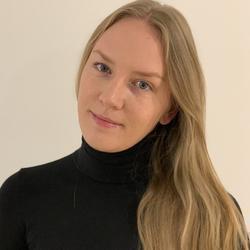 Ekaterina Vorobeva
Description
The current dataset consists of 18 semi-structured phone interviews conducted between September 28 and October 27, 2022. The duration of the interviews was on average around 20 minutes. The interview questions covered motivations for emigration, the decision-making process regarding the choice of destination country and route, support networks as well as future plans of the interviewees.
The age of the interviewees ranged from 26 to 45 years. Half of them are married with kids. At the time of data collection, the interviewees were living in Slovenia, Finland, Kazakhstan and Georgia; some were still on their way to final destinations such as Serbia, Thailand and Israel. Before migrating, the majority had lived in St Petersburg and Moscow. Almost all of the interviewees have a university degree and work in IT, engineering, marketing and other industries.
The files represent Russian-language anonymized interview transcripts in PDF format. There are 18 PDF files of total 1.7 Megabytes.
Countries
Georgia Kazakhstan Other Russia
Keywords
Mobilization Russia War Migration Russian Migrants
Language of data
Disciplines
Migration Studies, Social Sciences, Anthropology, Human Geography
Methods of data collection
Methods of data analysis