Polish debates on higher education in the Sejm and party manifestos
Version 1.0, published: July 20, 2023
Open Access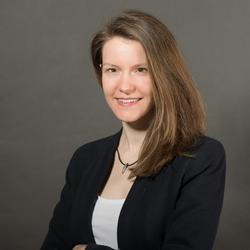 Mareike zum Felde
Description
This dataset contains an analysis of six Polish parliamentary debates on higher education and of 41 Polish party manifestos from the period 1989-2021. The parliamentary debates deal with larger higher education reforms (1990, 2005, 2011, 2018), resolutions on the condition of the HE sector (1995) and the legal package for academic freedom (2021). The party manifestos stem from the largest governing and opposition parties from all legislative periods between 1989 and 2019. The debates and manifestos have been analyzed with a qualitative content analysis with a focus on the governance and redistribution dimension as well as framing of higher education policies.
A full list of parties, concrete dates of the debates and the coding scheme are provided in the file "description of the dataset".
The file has a size of 42,3 MB and is saved in maxQDA (version 2020 and 2022). A reader for maxQDA files can be downloaded free of charge from https://www.maxqda.com/products/maxqda-reader. Additionally, the document is saved in the REFI-QDA-format (.qdpx), which allows to open coded documents with different Qualitative Data Analysis programs (https://www.qdasoftware.org/).
Note: The current version of the dataset contains only party manifestos. The parliamentary debates will be added at latest in spring 2024.
Countries
Keywords
Higher Education Parliamentary Debates Social Policy Poland Sejm Party Manifestos Universities Policy Frames Party Families
Language of data
Disciplines
Methods of data collection
Methods of data analysis